WELCOME!
Shout and About has two brick & mortar locations in Southern California. Visit us in SD or LA 7 days/week from 11am-6pm or shop with us here online 24/7!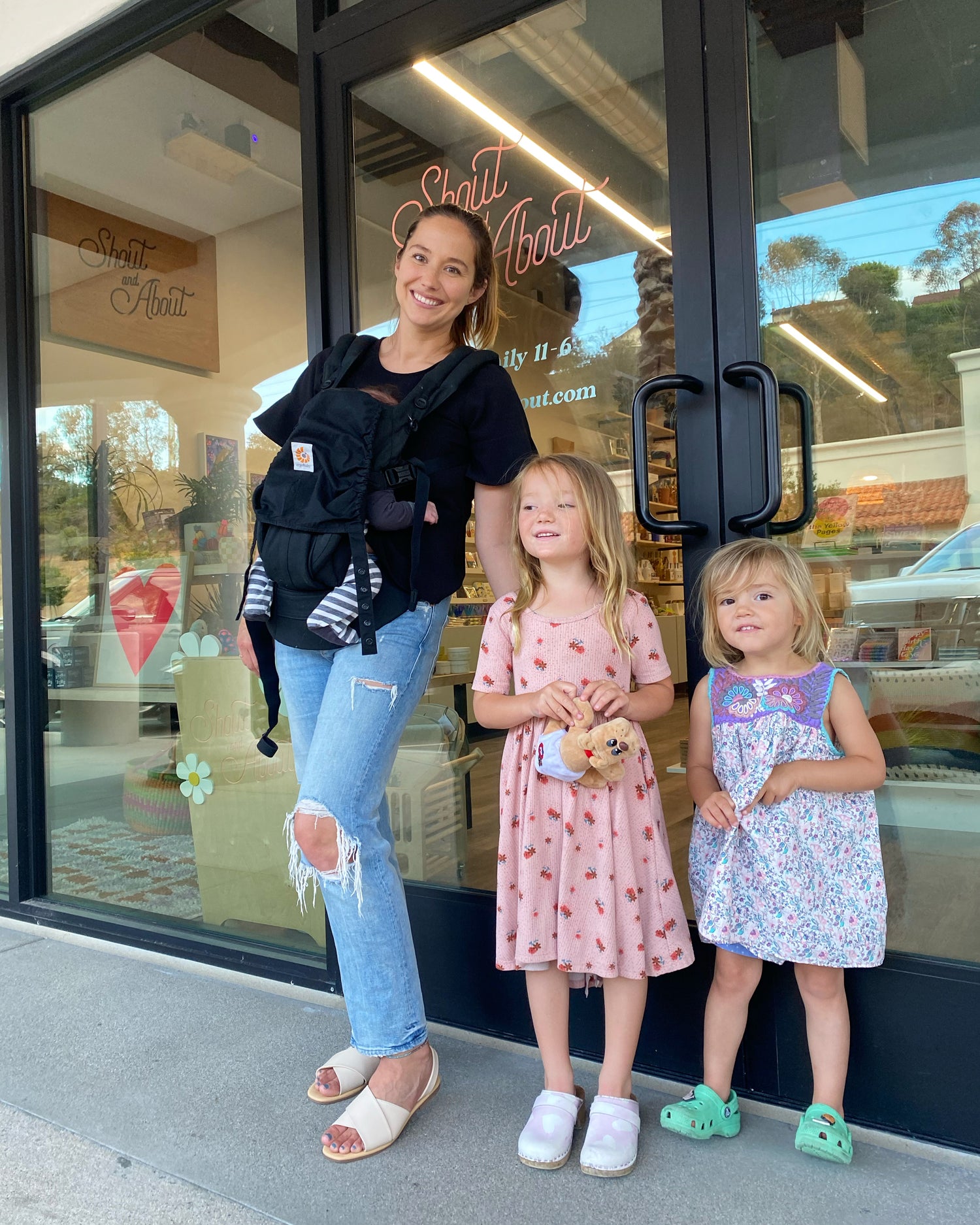 A little bit about me
Hi there! I'm Tamara Houghten, the owner of Shout and About. A true labor of love, founded by my husband & myself in 2015.
How the shops came to be...
After searching for the perfect spot to find special, unique, & afforable gifts for friends + family in my neighborhood of Echo Park, Los Angeles, I decided to open a boutique to serve just that purpose. My husband, Russell Houghten, & I found the perfect space just down the street from our house, and we worked away to build the shop of my dreams - ready to fill with the most beautiful things! Shout and About opened its doors in LA in April of 2015 where we are so thrilled to say that it has become a neighborhood staple.
In bringing joy to our customers with an ever-evolving array of well-designed finds, we have been able to support the work of countless independent designers & artists, as well as other small businesses. Something I never realized would have been possible!
A few years after opening in LA, we moved back to our hometown of San Diego & searched for the perfect spot to open shop for the second time. Finding the right spot wasn't easy, but four years + three kids later, Shout and About opened its second location in the Beacon in Carlsbad in June of 2022.
We continue to stay true to that initial mission of providing a carefully curated collection of our very favorite gifts for each & every person in your life - including yourself!